2012 The Awakening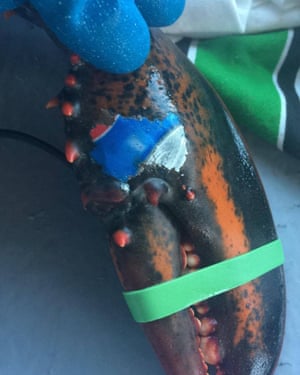 Concerns over debris littering the world's oceans are back in the spotlight after a Canadian fishing crew found a lobster with the blue and red Pepsi logo imprinted on its claw.
Trapped in the waters off Grand Manan, New Brunswick, the lobster had been loaded on to a crate to have its claws banded when Karissa Lindstrand came across it.
Lindstrand, who drinks as many as 12 cans of Pepsi a day, quickly spotted the resemblance.
"I was like: 'Oh, that's a Pepsi can,'" she said. On closer look, it seemed more like a tattoo on the claw. "It looked like it was a print put right on the lobster claw."
Neither she or any of…
View original post 435 more words